Trust Your Care
to an Experienced
Facial Plastic Surgeon
Having focused his surgical excellence entirely on facial procedures, Dr. Turk has developed an expertise that distinguishes him as one of America's top plastic surgeons.
Dr. Jon Turk is a highly credentialed plastic surgeon specializing in aesthetic facial plastic surgery. He brings a wealth of knowledge and experience as a facial plastic surgeon to his Manhattan, NY, and Long Island practices. Dr. Turk is proud to perform state-of-the-art eyelid surgery, brow and face lifts, rhinoplasty, facial implants, and liposculpture. He was voted one of the top surgeons of New York by his peers and is recognized as one of America's Best Doctors by New York Magazine.
Board-Certified Facial Plastic Surgeon specializing in aesthetic surgery of the face
Fellowship trained Reconstructive Surgeon
Accredited office-based surgical facility
Attending physician at NYU Langone Medical Center
Professional Affiliations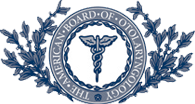 Featuring Advanced Cosmetic Technology
Dr. Turk achieves a wide variety of dramatic cosmetic improvements for patients with the assistance of many state-of-the-art technologies, including:
These technologies can be used to reshape, tighten, and enhance features of the face and body, and Dr. Turk personally selects only the best and safest of these technologies to use in his procedures and treatments.