As we age, our skin loses elasticity and collagen, resulting in wrinkles, hollows, or sagging.
Renowned plastic surgeon Jon B. Turk can refine or prevent signs of aging with the help of injectables, like JUVÉDERM® and BOTOX® Cosmetic.
If you're ready to restore your confidence, contact Dr. Jon B. Turk, M.D., Facial Plastic Surgery in New York, NY, and Woodbury, NY.
Injectables are a minimally invasive way to improve your appearance. The appointments can take just an hour to contour, relax, or rejuvenate your face with small injections.
What Options Do You Offer?
From dermal fillers to contouring, Dr. Turk can subtly refine your appearance. His two New York offices offer minimally invasive injectables like:
Restylane®
BOTOX® Cosmetic
Selphyl®
BELOTERO BALANCE®
RADIESSE®
JUVÉDERM® VOLUMA™ XC
JUVÉDERM® VOLBELLA™ XC
KYBELLA®
Refining Appearances and Restoring Confidence
We Help Our NYC Patients Look Their Best
I am extremely satisfied with Dr. Turk. He listened to my concerns and made sure I am completely happy with the results. During my follow up appointment he made a couple of tweaks based on my suggestions until I thought it came out perfect!
View on Google
You trust Dr Turk. He cares about achieving the best results with only you in mind. Never aggressive with his approach, a true artist, easy to talk with and explains every option for results you want to achieve. A kind person, with great intent and talent.
View on Google
Ease Wrinkles
At Our NYC or Long Island Offices
BOTOX Cosmetic
For Instantly Relaxed Results
BOTOX Cosmetic injections are non-surgical wrinkle therapy, like Dysport®, that produce immediate results. The procedure takes approximately 15 minutes, depending on the size of the area being treated.
This quick treatment time means that coming in for your touch-up every four to six months will only take a little bit of your day to complete.
If you want to dramatically refine a specific area, consider BOTOX over Dysport. BOTOX excels at offering effective refinement in a contained area when compared to the less potent Dysport. Dr. Turk can explain the additional benefits of Botox as opposed to Dysport at his New York City office. He will happily answer all your questions every step of the way.
BELOTERO BALANCE
For Tinier, Thinner Areas
BELOTERO is a lightweight hyaluronic acid product that is designed for use in the more superficial layers of the skin or in areas of thin skin. It is threaded into these tiny lines softening their appearance and stimulating collagen for an additive effect over time.
Where demabrasion and laser abrasion have failed, BELOTERO may prevail. Unlike those two options, it requires minimal downtime and brings fewer complications. Results can last as long as six months.
BELOTERO targets these areas with safe, reversible fillers:
Convenient Appointments
That Fit Your Busy Schedule
Restore Your Face
to Its Youthful Fullness
Radiesse
A Long-Lasting Dermal Filler
Formerly known as Radiance™, RADIESSE is a dermal filler composed of microspheres made of calcium hydroxylapatite, a naturally occurring mineral in the body.
These microsopheres plump up the skin and promote the production of collagen. Treatment typically takes just 30 minutes and results can last up to two years. RADIESSE is used for:
Depressions or Deep Scars
Restylane Improves Contours
By Filling out Lips, Wrinkles, and Facial Folds
Restylane fills lips, facial wrinkles, and facial folds. This long-lasting clear, biodegradable gel works with your body's natural hyaluronic acid to add volume to the skin, filling in the spaces between collagen and elastin fibers.
The Restylane® procedure usually takes less than a half-hour, depending on the size of the area being treated. If you decide to continue the treatment, rest assured that touch-ups will also be as simple and quick.
For patients worried about pain or side effects, choosing Restylane can alleviate those concerns. Patients experience little to no discomfort with Restylane. They can also return to their regular activities immediately after the procedure. The effects of this wrinkle treatment can last from six months to a year, while Restylane® lip injections last about six months.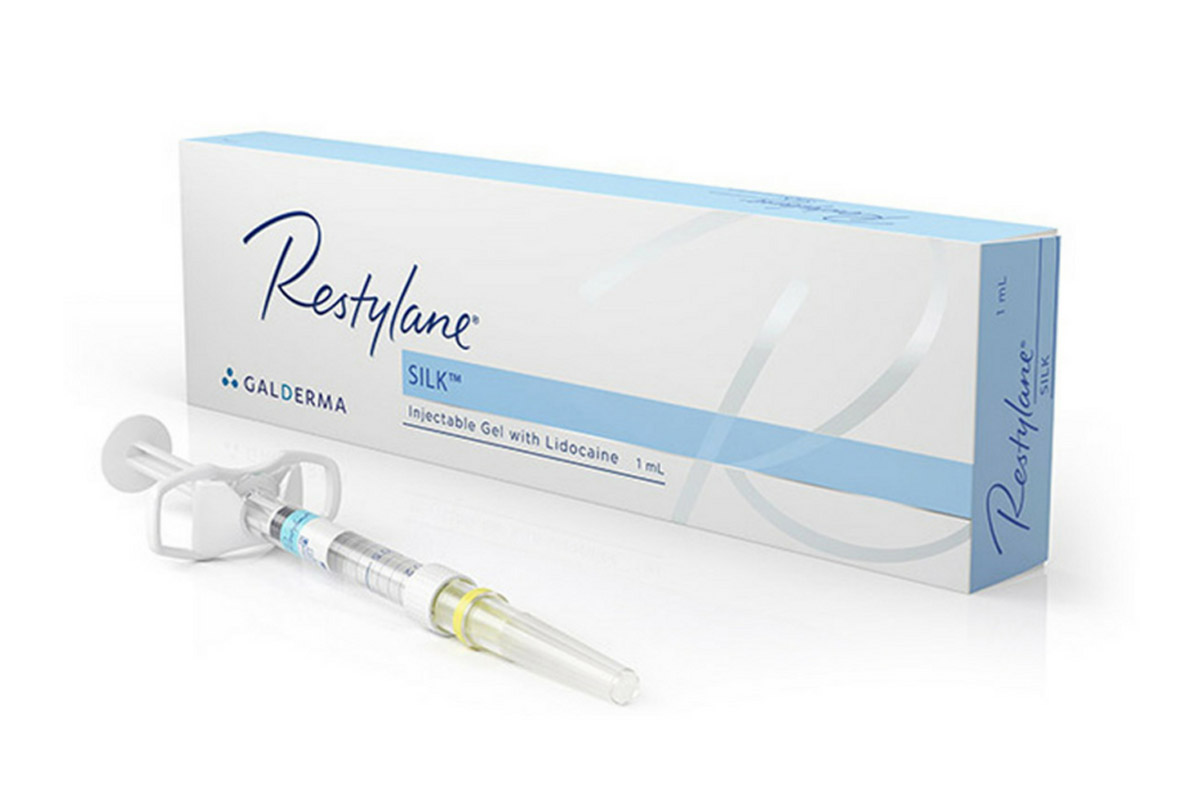 Dr. Turk Listens to Your Needs
Staff is great!. Dr. Turk is a wonderful doctor and the only one I recommend to keep you looking forever young!
View on Google
Dr. Turk is the best! He really listens and he never pushes more than what is needed. Totally recommend him.
View on Google
Our JUVÉDERM Collection
Of Dermal Fillers
For Cheeks, Eyelids, and Jowls
JUVÉDERM VOLUMA is comprised of hyaluronic acid, providing safe, reversible, and long-lasting refinement. It takes just minutes to inject, yielding instant results with minimal swelling and bruising.

This option can restore the fullness in the cheeks (the sub-malar triangle), providing soft, natural-looking rejuvenation of the cheek and lower eyelid complex. By augmenting the cheek, Dr. Turk can skillfully offset mild lower face fullness in the jowl area.
For Beautiful Lips
JUVÉDERM VOLBELLA is specifically designed to softly and subtly fill the lips.

Made from hyaluronic acid, JUVÉDERM VOLBELLA is able to offer long-lasting results without resorting to overfilling, a tactic less durable fillers require to improve longevity and which, unfortunately, can lead to undesirable "duck lips."

VOLBELLA lasts up to nine months, but if you do not feel confident with your results, it's also completely reversible.
Selphyl: A Safer Solution
For Patients Concerned About Allergic Reactions
Selphyl is an all-natural filler that is made from the patient's own platelets.
Platelets contain numerous growth factors that stimulate collagen growth, promote improved circulation and recruit stem cells. The platelets provide a soft, subtle immediate volumizing effect as the growth factors begin to work to stimulate new collagen growth over a six- to eight-week period.
Results are seen best two to three months following treatment and can last up to three years. Dr. Turk has found Selphyl to be particularly effective around the eyes where delicate, thin skin makes camouflaging other fillers extremely difficult. It can refine areas around the eyes, fill hollowness, improve skin texture, and brighten dark circles. Around the mouth, this unique treatment helps smooth out "smoker's lines." Dr. Turk also uses Selphyl to treat shallow depressions due to scarring or skin atrophy.
Dissolve Chin Fat with KYBELLA